"Fish on Friday" Cooking Experience
Friday is traditionally the "fish day", so our cooking on Fridays center around fish and seafood which we buy fresh in the morning. Our antipasto, which is literally "before the pasta", will be cozze, blue mussels which we prepare together. After this we will make a seafood pasta or risotto. The secondo is usually grilled fish or calamari with grilled vegetables or a large salad. Dessert is always part of the meal.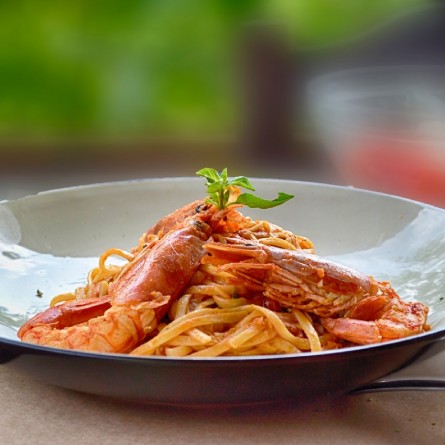 Price: € 129,00 / pp
Information / Booking
---
The menu could look like this:
Blue mussels on Gorgonzola Sauce
spaghetti allo scoglio with shrimps, calamari and clams
a grilled Orata or Branzino or Calamare on a delicious parsley garlic marinade with some grilled vegetables
vin santo crème with home-made cantuccini.
You will always have the opportunity to buy local culinary products which are perfectly suited to be transported home without cooling.
Style of event: private / mini group 4-10 persons
Date: Fridays July, August, September
Time: 17:00 – open end
Price per person: € 129.- / kids under 12: € 39.-